BRIEF INTRODUCTION:
The monastics of Tergar Oselling in Nepal will be practising the profound terma revealed by the great tertön Chokgyur Dechen Lingpa through the chanting of the following puja, day and night . The Mantrayana Sojong Ritual "Playful Ocean of Nectar", practiced together with the Drupchen of the great mandala-clusters.
LIVE BROADCAST: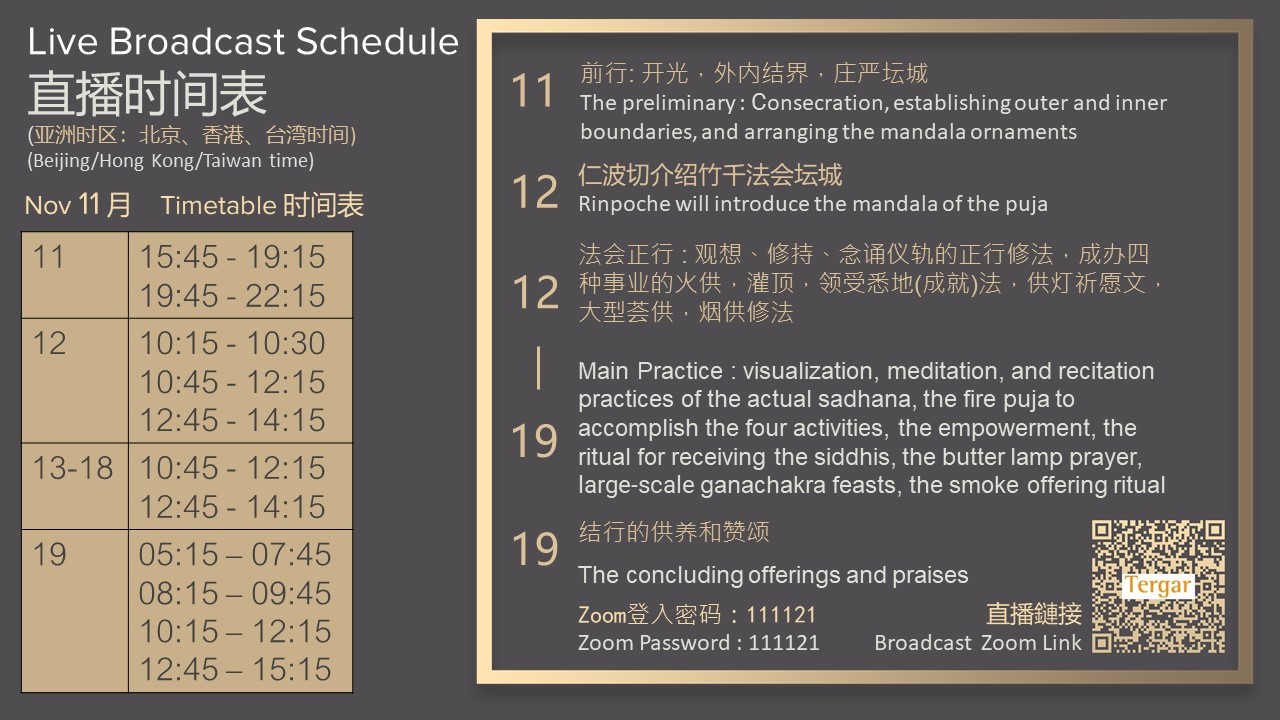 Broadcast Zoom Link:
puja has ended
BENEFITS OF THE PUJA:
Purify all samaya transgressions, accomplish a wide range of activities, and accomplish the common and uncommon achievements. Even if you cannot participate personally, but if you make aspirations through faith, devotion, and pure perception and make a connection through body and speech, you will also get equal benefits.
HOW PARTICIPANTS SHOULD PRACTICE: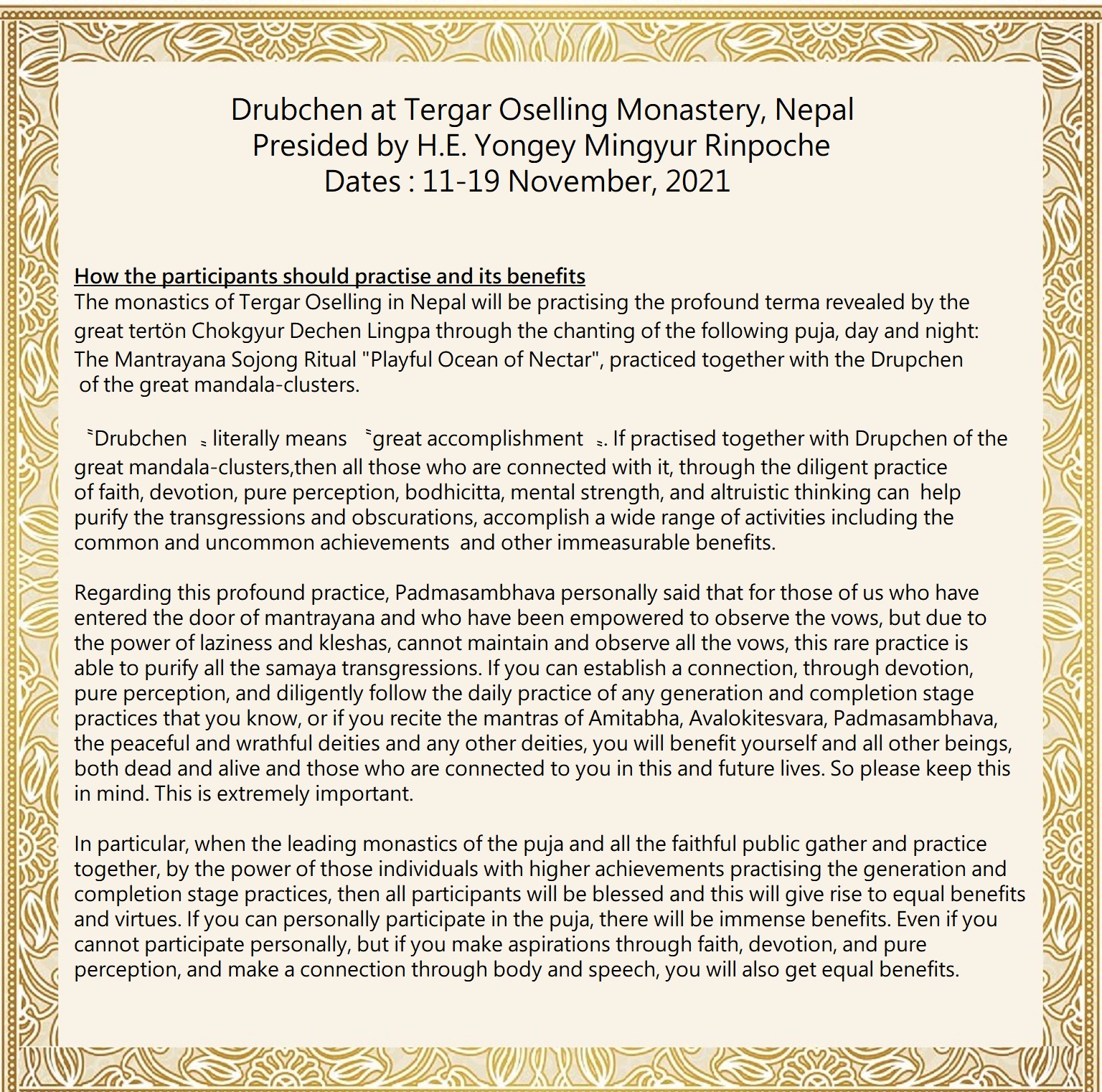 Support the puja:
Donation Registration available until 16 November midnight (HK time)

Donations collected will be used to:
1) Pay for the expenses of the puja, including the feast offering, smoke offering, and the offering of flowers, incense, lamps, fruit and vegetarian food, and offerings for the sangha.
2) Contribute to the operational costs of the Tergar monasteries under Mingyur Rinpoche's care. This includes supporting the education of the several hundred monastics living in these monasteries, and paying for their daily necessities such as clothing, food and medicine.