Tergar Thai
August 9
ในทุกขณะจิต คุณสามารถเลือกที่จะเดินตามโซ่ตรวนของความคิด อารมณ์ และความรู้สึก ที่ตอกย้ำการรับรู้ว่า ตัวเองเปราะบางและมีขีดจำกัด หรือเลือกที่จะระลึกว่าธรรมชาติที่แท้ของคุณนั้นบริสุทธิ์ ปราศจากเงื่อนไข และไม่อาจถูกทำร้ายได้ คุณสามารถอยู่อย่างคนหลับใหลในอวิชชาความไม่รู้ หรือจะระลึกได้ว่าคุณตื่นอยู่ และได้ตื่นรู้อยู่เสมอมา ไม่ว่าจะเลือกทางไหน คุณก็ยังคงสำแดงธรรมชาติอันไร้ขอบเขตของการดำรงอยู่อันแท้จริง ทั้งความไม่รู้ ความเปราะบาง ความกลัว ความโกรธ และความอยาก ล้วนเป็นการแสดงออกของศักยภาพอันไร้ขีดจำกัดแห่งธรรมชาติพุทธะของคุณ ไม่มีอะไรถูกหรือผิดกับการเลือกเหล่านั้น ผลของการปฏิบัติธรรมเป็นเพียงการตระหนักว่า สิ่งเหล่านี้และกิเลสทั้งมวลหาใช่สิ่งอื่นใด นอกจากเป็นทางเลือกสำหรับเรา เพราะธรรมชาติแท้ของเรานั้นไร้ขอบเขต

– ท่านมิงจูร์ รินโปเช
จากหนังสือ "ชีวิตที่เบิกบาน: ไขรหัสสู่ศาสตร์แห่งความสุข"

At any given moment, you can choose to follow the chain of thoughts, emotions, and sensations that reinforce a perception of yourself as vulnerable and limited, or to remember that your true nature is pure, unconditioned, and incapable of being harmed. You can remain in the sleep of ignorance, or remember that you are and always have been awake. Either way, you're still expressing the unlimited nature of your true being. Ignorance, vulnerability, fear, anger, and desire are expressions of the infinite potential of your buddha nature. There's nothing inherently wrong or right with making such choices. The fruit of buddhist practice is simply the recognition that these and other mental afflictions are nothing more or less than choices available to us because our real nature is infinite in scope

– Mingyur Rinpoche
from the book "The Joy of Living: Unlocking the Secret and Science of Happiness"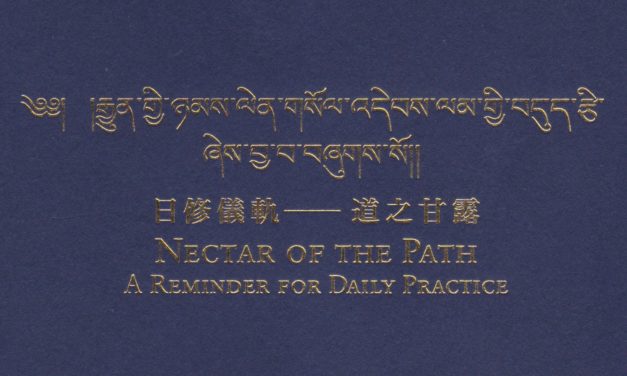 The Nectar of Path liturgy may only be downloaded and practiced if you have received the oral...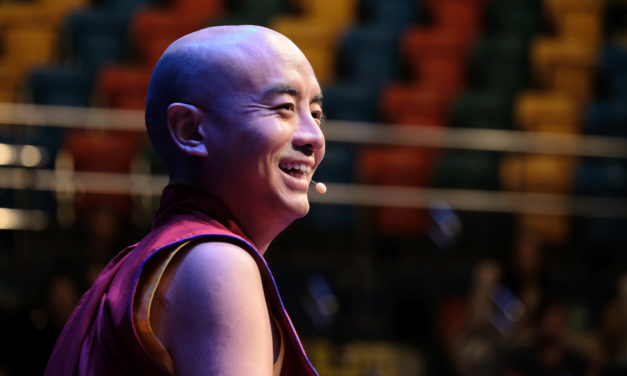 Program Overview The Tergar Meditation Community offers a wealth of opportunities to learn...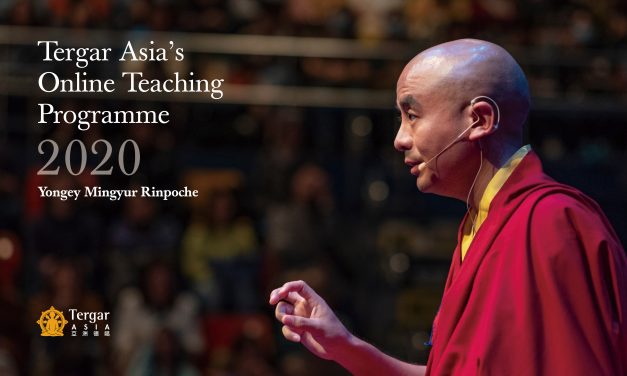 From this September, Tergar Asia will be offering a series of online retreats and teachings by...