Tergar Malaysia 马来西亚德噶
August 5
【德噶光明寺法訊】
取自《詠給三伏藏》之
上師蓮花金剛祈福超度法會 2020/8/26~9/2
緣起
2020年全球新冠疫情奪走幾十萬人的生命,嚴重影響著各國人民的生活和精神狀態,衝擊著全球的經濟與生態。為平息疫情、超度亡靈及祈福消災,德噶光明寺敦請怙主 詠給.明就仁波切主法,於8月26日至9月2日(農曆七月初八至十五)啟建祈福超薦大法會,與會僧眾將修持出自《詠給三伏藏》的上師蓮花金剛八永日。
此「上師蓮花金剛」修持之功德利益,如蓮師親口授記:「若為亡者開啟此壇城並修供養,將阻斷趨向惡道之門,破除中陰之恐懼與亂象,來世進入解脫之道、往生極樂或銅色吉祥山等淨土,親見蓮花金剛與諸大成就者,並獲得彼等之慰喻讚嘆,得生善趣及解脫之開示。若為生者修持並開啟此壇城,行者與受者若能對此壇城諸尊生起虔敬與信心,意不散亂,持誦蓮花金剛咒語滿十萬遍,乃至數十萬、百萬遍不等,能消除壽命和慧命暫時之病魔障礙,乃至獲得親見本尊、或虹光身及法身等成就。」
法會正值農曆七月,德噶寺為方便華人慎終追遠、緬懷先祖、庇蔭後人的傳統,開放超度與消災功德登記。各地善信檀越,亦可藉此機會發心供養僧眾、贊助光明寺重建,同沾法益、廣植福田。
法會圓滿日9月2日當天,西藏德噶寺和印度菩提迦耶德噶寺的僧眾,將修持多傑.確洛---忿怒蓮師和長壽法,一齊做總迴向,祈願乘修法之力帶來冥陽兩利,迴向世界和平,眾生安寧,正法久住。
法會資訊:
https://www.tergarasia.org/featured/puja2020/
功德登記:
https://donation.tergarasia.org/puja2020/
進一步查詢電郵:puja2020
@tergarasia
.org
A Brief Introduction of "Guru Pema Banza" Dharma Function at Tergar Osel Ling from August 26 to September 2, 2020
In order to restore the peace and ease the sorrow of the world due to the COVID-19, His Eminence Venerable Yongey Mingyur Rinpoche is leading all the Tergar monastic in Nepal to conduct this 8-day intensive Dharma function which includes various practices of Guru Pema Banza, one of the wrathful manifestations of Guru Rinpoche, offerings and transcending services for the decease, dedicating to all who are effected during the pandemic. Tergar monasteries in Bodhgaya and Tibet will join the last day of dedication with Dorje Trolo practice and Long Life prayers. With the power of Dharma practice and prayers, may sentient beings be free from anxiety, pain and suffering and may the earth have peaceful prosperity.
We welcome all kinds of sponsorship and support for the Dharma function. To get more information, please email us: puja2020
@tergarasia
.org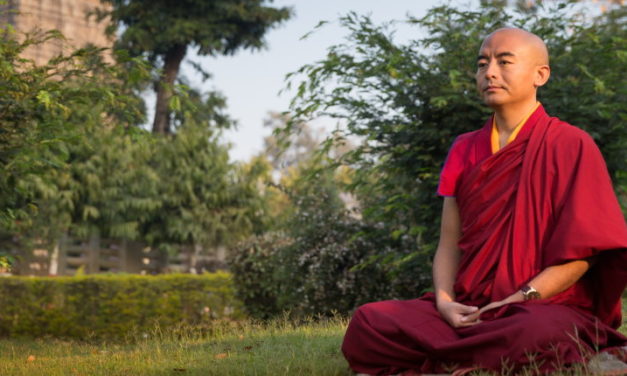 Why Meditate? Where can we find true happiness? In the modern world, we are surrounded by...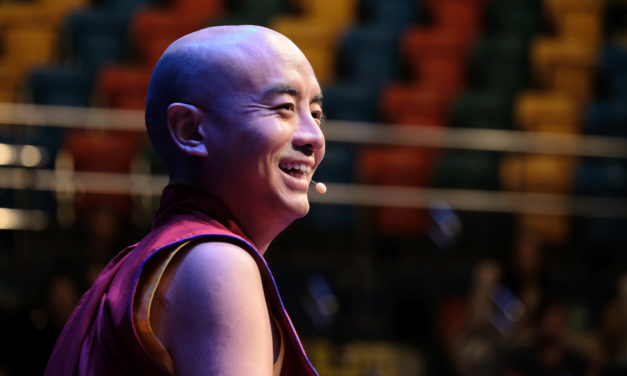 Program Overview The Tergar Meditation Community offers a wealth of opportunities to learn...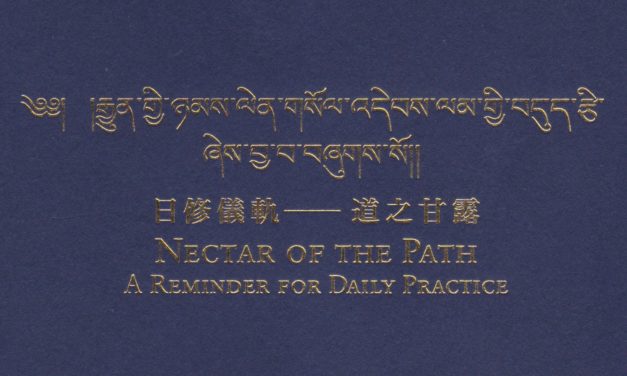 The Nectar of Path liturgy may only be downloaded and practiced if you have received the oral...