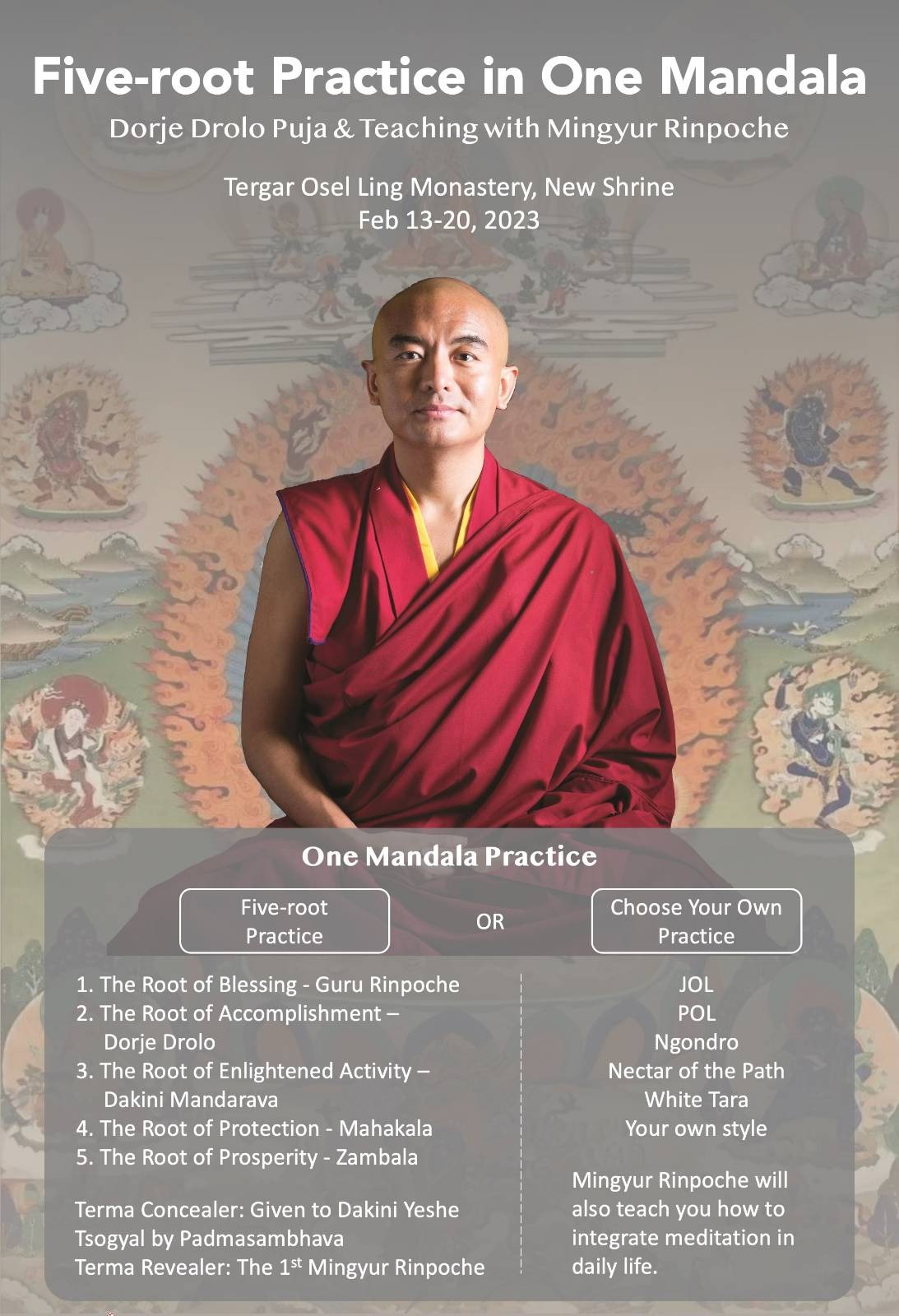 "Dorje Drolo Puja" and "Teaching of How to integrate meditation in daily life"
led by Yongey Mingyur Rinpoche. Tergar Osel Ling, Kathmandu.
Streamed live via Zoom on February 13-20, 2023
Dorje Drolo is a profound practice which contains "all five roots in one", including The root of Blessing – Guru Rinpoche or Padmasambhava, The Root of Accomplishment – Dorje Drolo, The Root of Enlightened Activity – Dakini Mandarava, The Root of Protection – Mahakala, The Root of Prosperity – Zambala. The practice is a terma given by Padmasambhava and concealed by Dakini Yeshe Tsogyal. It was revealed by the first incarnation of Mingyur Rinpoche.
In conjuction with the puja, Rinpoche will also give teachings on How to integrate meditation in daily life. Over six sessions, he will provide practical guidance on both formal and informal meditation.
Both the puja and the teachings sessions will be open to the public.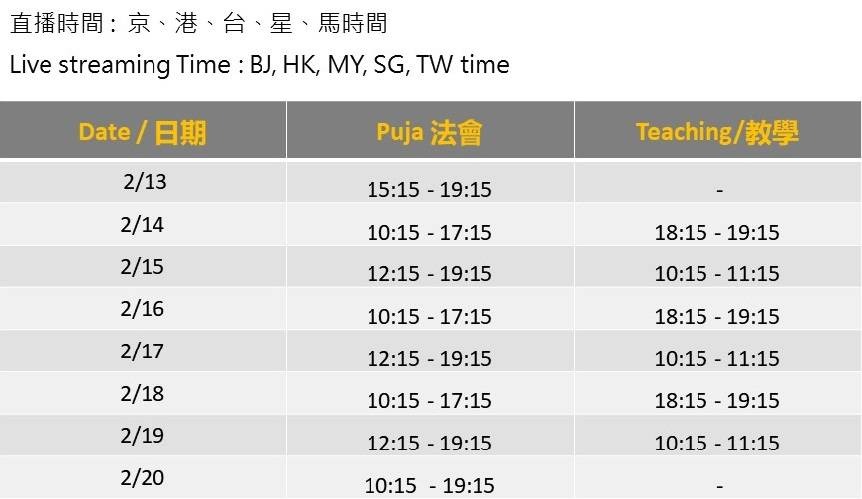 Zoom Webinar (No registration required)
https://us02web.zoom.us/j/82464188128?pwd=dWVRSW01ZnVmdFVzYkhhbkhNR01BQT09
Live streaming Time : 10:15 – 19:15 (BJ, HK, MY, SG, TW time)
Passcode: 202399
Online Translation: Chinese, Cantonese, Indonesian, Japanese, Vietnamese, Thai
Puja Donation link: https://support.tergarasia.org/2023-dorje-drolo-puja/
Donations collected will be used to:
1) Pay for the expenses of the puja, including the feast offering, smoke offering, offering of flowers, incense, lamp, fruit and vegetarian food and offering for the sangha.
2) After deducting the expenses of the pujas, the remaining donation will be allocated to
Oselling construction cost.
The registration deadline for donations is midnight 17 Feb, 2023
Tergar Öselling Dorje Drolo Recitation Guide download link:
https://cloud.tergarasia.org/s/mz4MGN2NbKm4W0U
Transliterated Chinese, English, and Nepali liturgies are available for download