Ikuti Puja Four Hand Chenrezig,

Minggu, 22 April 2018,
Jam 10:00-11:30.
Di Tergar Meditation Centre Jakarta, Perumahan Green Mansion, Jln. Boulevard Raya 47 No. 35
Daan Mogot, Jakarta Barat.

-Kisah tentang Gampopa-

Lama akan berbagi cerita pendek tentang: Gampopa
Kita beraspirasi menjadi seperti Chenrezig, membantu semua mahluk untuk bebas dari samsara.

@Tergar Jakarta. ... See MoreSee Less

Load more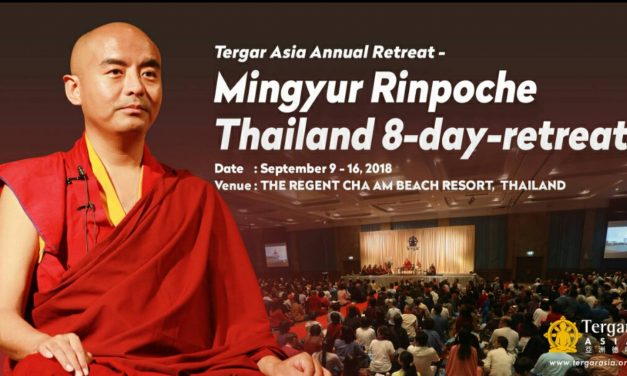 The exclusive and only retreat led by Yongey Mingyur Rinpoche in Asia this year — Tergar Asia...