Mingyur Rinpoche's Schedule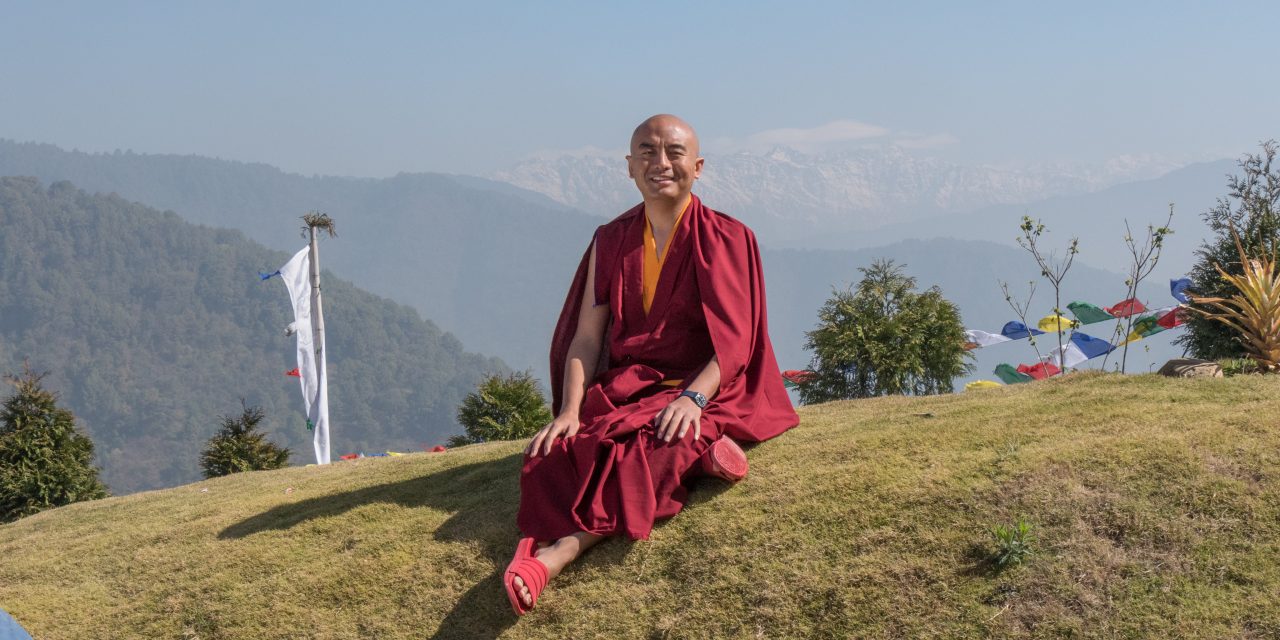 Mingyur Rinpoche possesses a rare ability to present the ancient wisdom of Tibet in a fresh, engaging manner. His profound yet accessible teachings and playful sense of humor have endeared him to students around the world. Most uniquely, Rinpoche's teachings weave together his own personal experiences with modern scientific research, relating both to the practice of meditation.
In 2018 Rinpoche will be offering public talks, workshops, and residential retreats for both Buddhists and non-Buddhists in many locations throughout the world. We hope you'll join us!
We update Mingyur Rinpoche's schedule regularly as new information becomes available. Local Tergar Communities in Asia will update the details of registration in their social media platform and this page.
NEPAL
Kathmandu,Tergar Osel Ling Monastery
March 7-10
Ordinary Mind: Teachings on the Third Karmapa's Aspiration of Mahamudra
(No accommodation will be available at the Monastery. Registration will open on January 8,2018)
ENGLAND
Birmingham Karma Ling
April 21 (To be announced)
Wales
Palpung Changchub Dargyeling
April 22 – Public Talk
April 23-25 Meditation Retreat – Mahamudra Aspiration Prayer
SCOTLAND
Edinburgh
April 27 – The Essence of Meditation: A Joyful Mind in Modern Day Life – Public Talk
April 28-29 – Meditation and the Joy of Living Weekend Workshop
Kagyu Samye Ling
May 1-4 – Gampopa's "The Precious Garland of the Supreme Path"
BRAZIL
Rio de Janeiro
May 18-20 – Joy of Living Retreat
Sao Paulo
May 25-27 – Path of Liberation Retreat
USA
Saint Paul, Minnesota
June 1 – Essence of Meditation
June 2-6 – Awareness, Compassion and Wisdom Joy of Living Retreat
June 6-13 – Exploring the Nature of Mind Path of Liberation Retreat
CANADA
Toronto
June 15-16 (To be announced)
Montreal
June 17-18 (To be announced)
MEXICO
Puebla
June 22 – Public Talk
June 23-24 – Joy of Living Program
June 26-July 1 – Path of Liberation Retreat
PORTUGAL
Lisbon
Hosted by Kangyur Rinpoche Foundation
July 5 – The Essence of Meditation: A joyful Mind in Modern Day Life
July 6-8 Meditation & the Joy of Living: Cultivating Awareness, Compassion and Wisdom in Everyday Life
FRANCE
VajradharaLin,Aubry-Le-Panthou
July 14-19 – Awareness, Compassion and Wisdom Joy of Living Retreat
July 19-24 – Exploring the Nature of Mind Path of Liberation Levels 1 & 2
July 24-29 – Exploring the Nature of Mind Path of Liberation Levels 3 & 4
RUSSIA
Moscow
August 3-11 (To be announced)
THAILAND
Hua Hin/Cha Am
September 9-16 – Tergar Asia 8 Day Retreat
INDONESIA
September 21-29 (To be announced)
SINGAPORE
September 30 (Evening) – Forum
October 2-3 – Bardo Teaching
October 3 (Evening) – Amitabha Empowerment
HONG KONG
October 5-15 (To be announced)
TAIWAN
Taipei
October 20-23 – Path of Liberation I & II
October 24 – Joy of Living 1 Workshop (Course)
October 25 – Joy of Living 2 Workshop (Course)
Tai Chung
October 26-27 Dharma Teaching – Amitabha Practice Essential Teaching
Kaohsiung
October 28 – Joy of Living 1 Workshop (Course)
Taipei
October 29 – Public Talk
JAPAN
October 31 – November 1 (To be announced)
KOREA
Seoul
November 3-6
Joy of Living Workshop (Course)
MALAYSIA
Kuala Lumpur
November 8-11 – Joy of Living Workshop (Course)
Penang
November 12 (Evening) – Public Talk