Mingyur Rinpoche's Schedule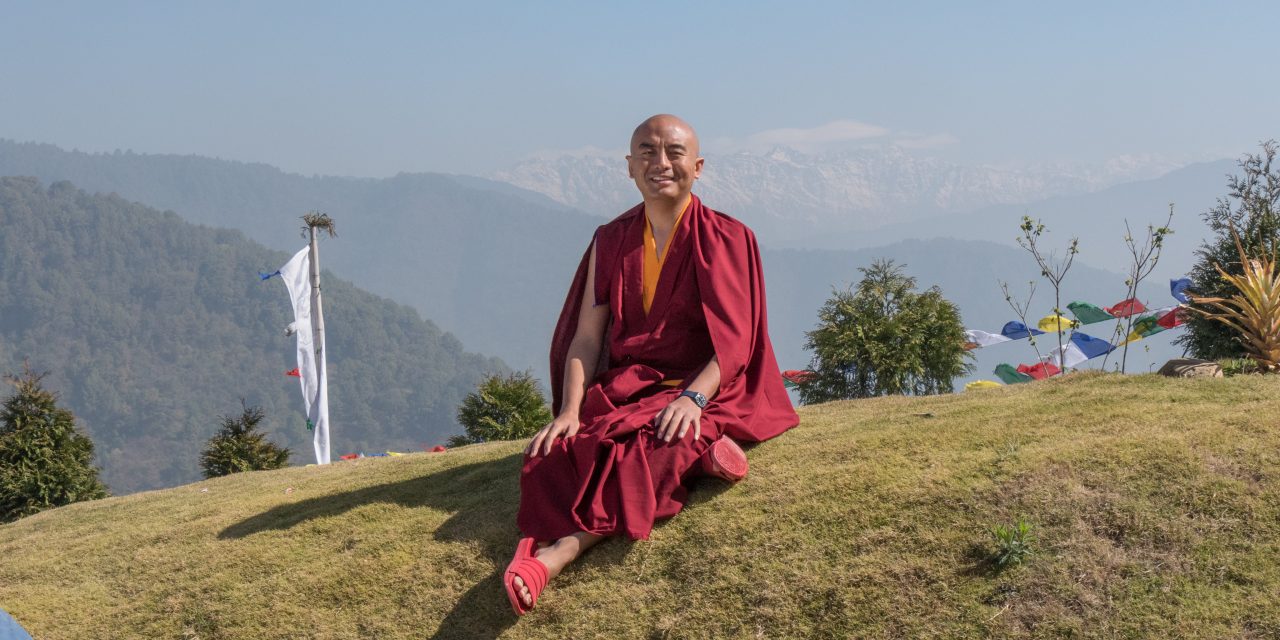 Mingyur Rinpoche possesses a rare ability to present the ancient wisdom of Tibet in a fresh, engaging manner. His profound yet accessible teachings and playful sense of humor have endeared him to students around the world. Most uniquely, Rinpoche's teachings weave together his own personal experiences with modern scientific research, relating both to the practice of meditation.
In 2017 Rinpoche will be offering public talks, weekend workshops, and residential retreats for both Buddhists and non-Buddhists in many locations throughout the world. We hope you'll join us!
We update Mingyur Rinpoche's schedule regularly as new information becomes available. Local Tergar Communities will update the details of registration in the social media platform of Local Tergar Communities and this page.  If you would like to know more details, please email to asia@tergarasia.org
Please note: Due the death of Rinpoche's grandfather, please find the programs that have been modified as follows:-
NEPAL
Lalitpur
September 2
Meditation Public Talk, Nepal Administrative Staff College Jawalakhel
INDONESIA
Bali
September 24 (Afternoon)
Public Talk: Bring Joy to Your Life
Surabaya
September 25-26
Joy of Living 1-2 Workshop (Course)
Jakarta
September 27-28
Awakening Wisdom: Joy of Living 3
September 29-30
Calming the Mind: Joy of Living 1
HONG KONG
October 2-5
Joy of Living Workshop (Course)
October 5 (Evening)
White Tara Empowerment
October 7-8
Awareness Leadership Workshop
October 8 (Evening)
"Same wish same heart" Charity Dinner
October 9 and 10 (Evening)
Public Talk:  Finding Wisdom in Imperfections
Public Talk:  On Death & Dying
MALAYSIA
Penang
October 11 (Evening)
Public Talk
Kuala Lampur
October 12 (Evening)
Public Talk
October 13-16
Joy of Living Workshop (Course)
October 16 (Evening)
Vajrasattva Empowerment
SINGAPORE
October 17 (Evening)
Public Talk
October 18-21
Joy of Living Workshop (Course)
October 21 (Evening)
White Tara Empowerment
TAIWAN
Taipei
October 22  7:00pm–9:00pm
Public Talk:  How to live happily in the anxious times
October 23
Joy of Living 1 Workshop (Course)
October 24
Joy of Living 2 Workshop (Course)
October 25
Path of Liberation Essential Teachings
October 26-27
Joy of Living 3 Workshop (Course)
Tai Chung
October 28  7:00pm–9:00pm
Public Talk:  The Power of Love & Compassion
JAPAN
Sapporo
October 30
Public Talk: Turning Confusion into Inner Peace
October 31
Meditation Workshop: Cultivating Awareness
KOREA
Seoul
November 4-7
Joy of Living Workshop (Course)
THAILAND
Hua Hin/Cha Am
November 11-18
Tergar Asia Eight-Day Retreat
NEPAL
Kathmandu, Tergar Osel Ling Monastery
November 24-27
Death, Dying and Phowa (Limited accommodation will be available at the Monastery. Registration will open on August 1.)
INDIA
Himachal Pradesh, Palpung Sherabling
December 5-9
Words of My Perfect Teacher Year 2/5
December 15-19
Moonbeams of Mahamudra Year 2/5